VIEW IN ATLAS
Photo by Richard Ashurst
Palm oil giant using 'shadow companies' to hide links to deforestation of tiger habitat in Sumatra?
VIEW IN ATLAS
Photo by Richard Ashurst
PT Usaha Sawit Unggul (PT USU), a subsidiary of PT Sumatera Makmur Sejahtera, has cleared more than 350 hectares of natural forest in Mandailing Natal, Sumatra, since the start of the year. Clearing operations are ongoing, indicating that further losses are likely.
The area is part of the larger Batang Gadis-Rimbo-Panti forest landscape, the home of 10% of the critically endangered Sumatran tiger (Panthera tigris sumatrae) population. At its centre lies a hidden lake where wildlife can thrive.
Reportedly, as recently as 2019, PT USU was a subsidiary of Asian Agri, the palm oil production arm of Royal Golden Eagle (RGE) group, a conglomerate owned by one of Indonesia's wealthiest tycoons, Sukanto Tanoto. Mighty Earth showed this in its December 2019 Rapid Response 17 report: "PT USU is a subsidiary of PT Asianagro Lestari, which is part of the RGE conglomerate."
Asian Agri committed to a no-deforestation policy and conserving High Carbon Stock (HCS) forests in 2017.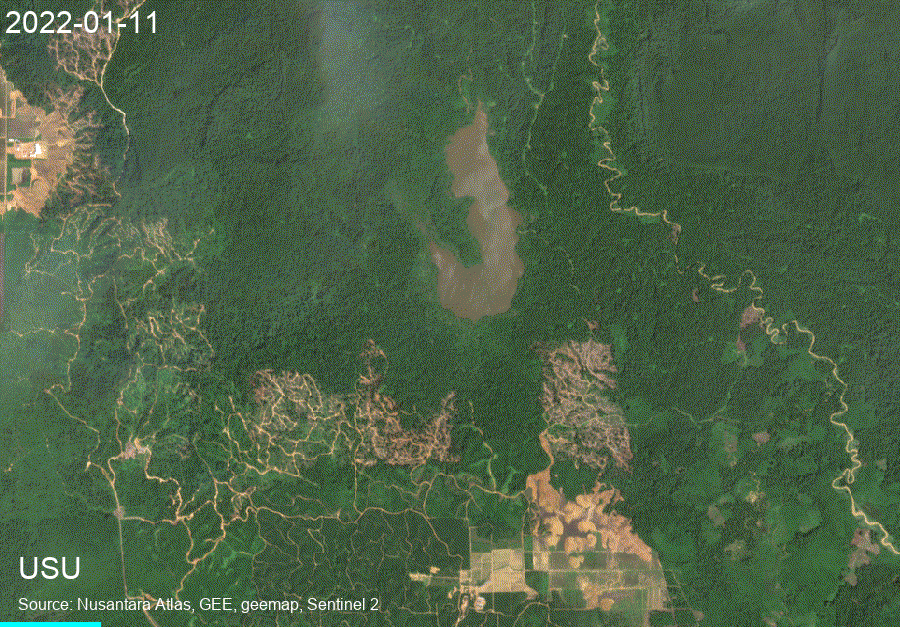 In responding to Mighty Earth's findings on its grievance tracker, RGE's palm oil trading and processing arm, APICAL did not challenge these claims: "Immediately upon receiving the (mighty Eath) report, Asian Agri commenced an investigation. Based on the evidence received, it is confirmed that the land clearing is located outside of PT USU concession."
APICAL's response to Mighty Earth referred to a 2019 deforestation event found outside the concession boundaries for land controlled by PT USU. Today's deforestation is inside PT USU's concession boundaries.
 What is most intriguing about this case is that PT Sumatera Makmur Sejahtera, the current owner of PT USU, is held by a BVI-registered company – the British Virgin Islands do not require public disclosure of directors or shareholders, so its ultimate ownership is unknown.
It is possible, therefore, that Asian Agri – or the Tanoto family – may still control PT USU. This would represent a severe breach of Asian Agri's no-deforestation commitments, and warrants further investigation.
RGE has long been associated with deforestation, tax avoidance and profit shifting. It has aggressively established vast areas of oil palm and pulp plantations under the control of its subsidiary companies on peatlands in Sumatra and Kalimantan.