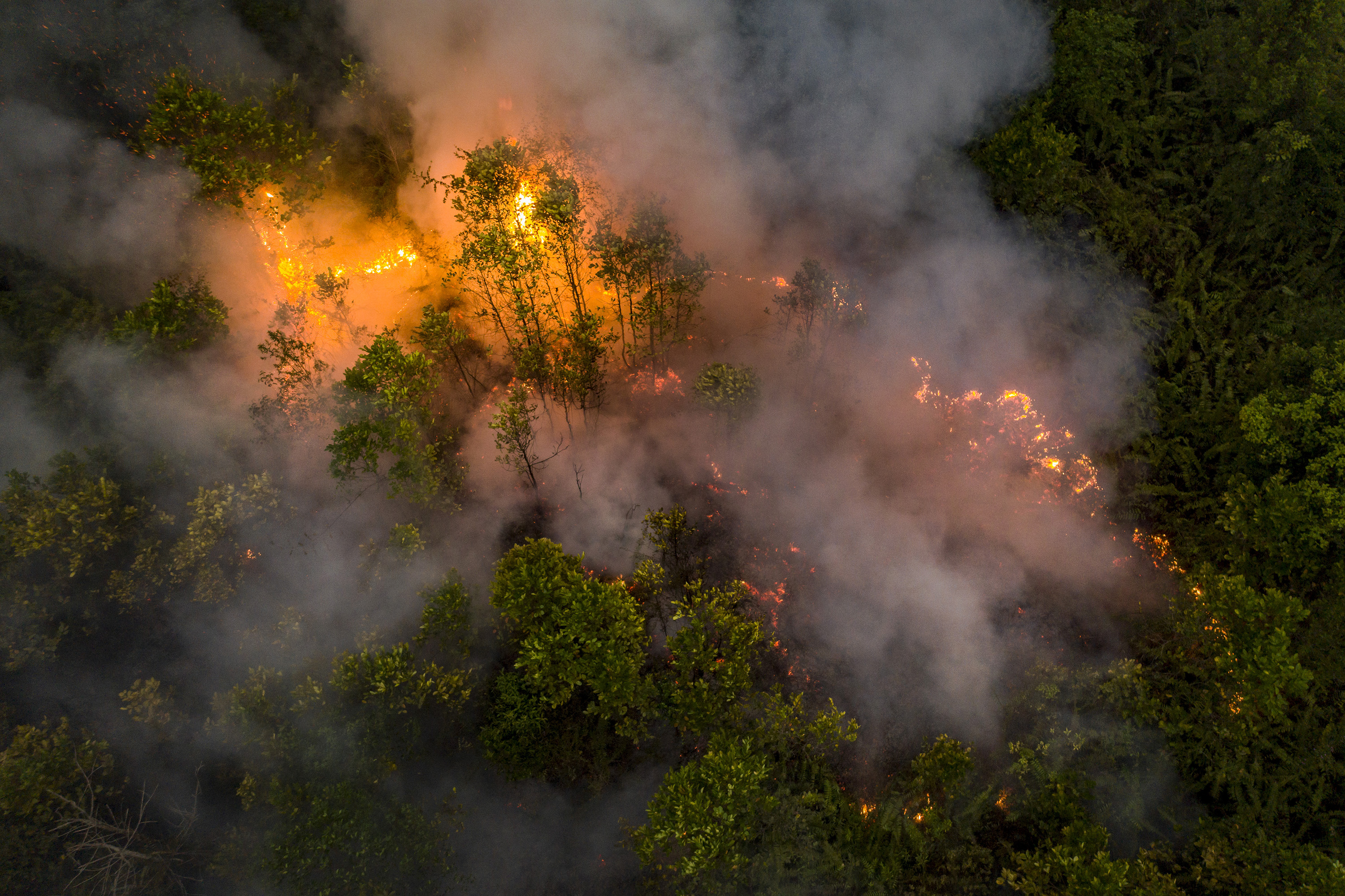 Fire burns peatland and fields in Central Kalimantan, Indonesia on September 22, 2019. (Ulet Ifansasti for The New York Times)
Severe fire activity declines in Equatorial Asia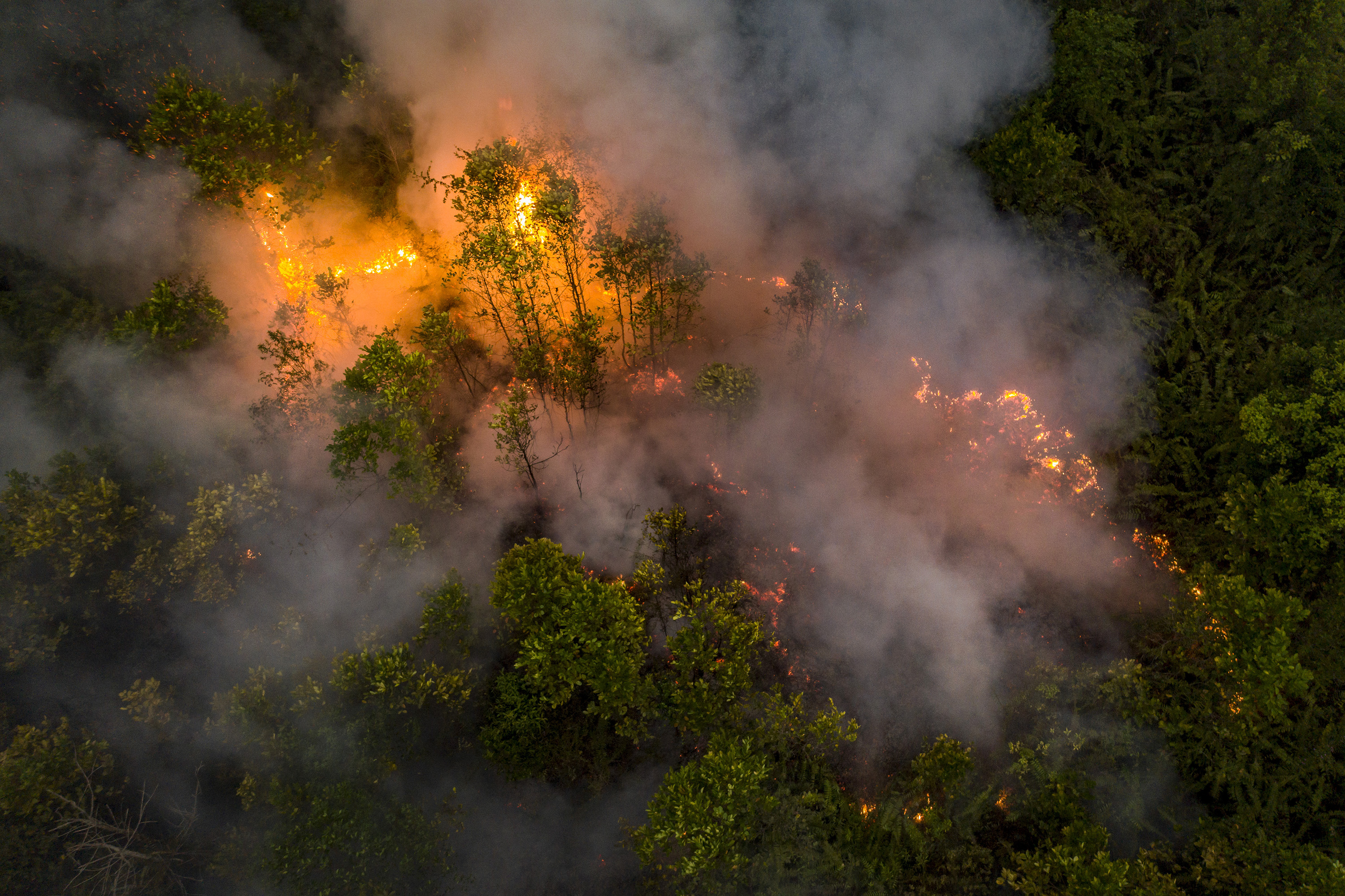 Fire burns peatland and fields in Central Kalimantan, Indonesia on September 22, 2019. (Ulet Ifansasti for The New York Times)
Fires less severe today than in early 2000s, particularly in managed landscapes
VANCOUVER (Sept. 19, 2022) – Fires have become less severe in Equatorial Asia, potentially marking a new chapter for this tropical epicentre of burning, drought, and related carbon emissions, according to new research published in the journal  Communications Earth & Environment on Monday.
 
Using satellite data, scientists from Vancouver Island University (VIU), France's Agricultural Centre for International Development (CIRAD), Cardiff University, Boise State University, The Tree Map and The Australia National University observed individual fires over the period 2000-2019 in Indonesia to estimate their severity – defined by the amount of energy they release, their duration, and size –  in relation to rainfall. 

"We discovered that fires were becoming less severe by the late 2010s, compared to the early 2000s, for a given level of drought," said Dr Sean Sloan, Canada Research Chair in the Human Dimensions of Sustainability at VIU, who led the study.  After controlling for large fluctuations in rainfall caused by global El Niño climatic cycles, scientists observed that fires experienced steady declines in their severity between 2002 and 2019, particularly on the island of Sumatra.  
 
Declines in fire severity concentrated over managed lands.  Although agricultural activity such as land clearing historically drove extreme burning, this study revealed mosaic croplands were 11% less common among severe fires by the late 2010s compared to the early 2000s.  
 
"These declines may seem counterintuitive because, in terms of hectares burned, fire activity did not decrease. 2015 and 2019 still recorded large fires because drought levels were the worst since the unprecedented burning of 1997 " said co-author Dr David Gaveau, a scientist with TheTreeMap. Had similar droughts occurred in the early 2000s, burning would have been much worse.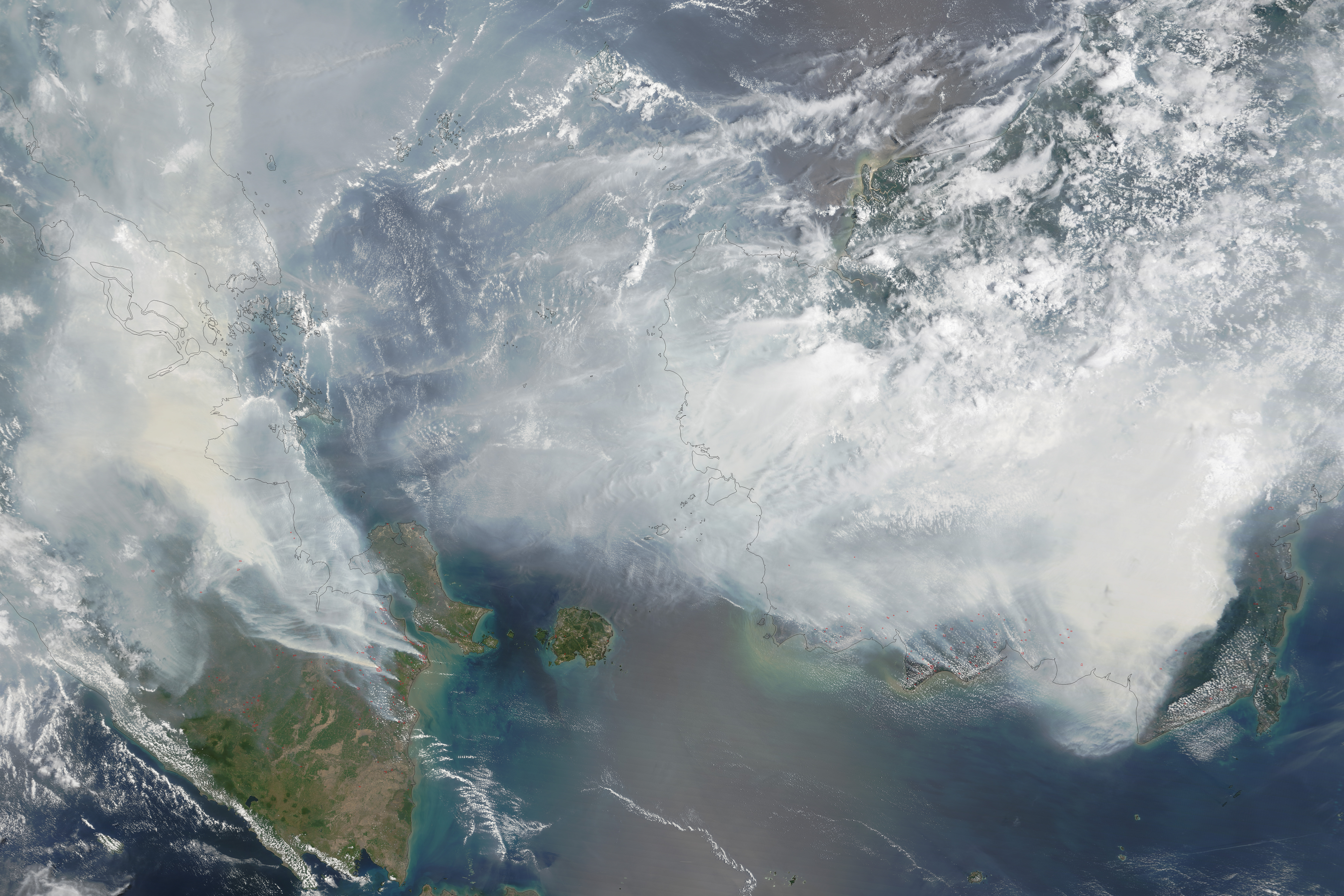 As with other extreme fire seasons, burning resulted from progressive forest and peatland conversion, mainly for agricultural commodities like palm oil, and entailed huge economic, ecological, and health costs. After decades of agricultural activity boosting extreme burning, the study highlights that land management may now be dampening it.

"We've debated whether the decline to severe fire activity is the result of improved fire governance by government and plantation companies or the result of plantation consolidation in Sumatra," said Gaveau. "Clearly, nobody wants to burn their assets." 

"What our findings mean is that, over the last 20 years, Indonesian burning has become less sensitive to recurrent El Niño drought," said Dr Sloan. "Optimistically, if this trend holds steady, burning may decline more profoundly over future decades.  For this, stubborn burning on high-carbon peatlands must still be addressed."