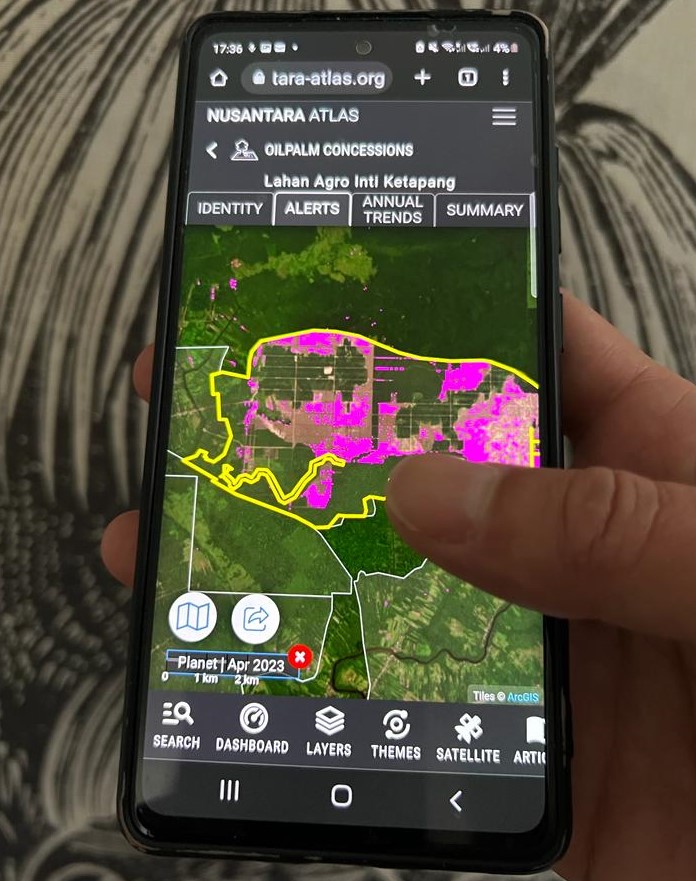 Deforestation monitoring goes mobile, empowering everyone to take action against deforestation!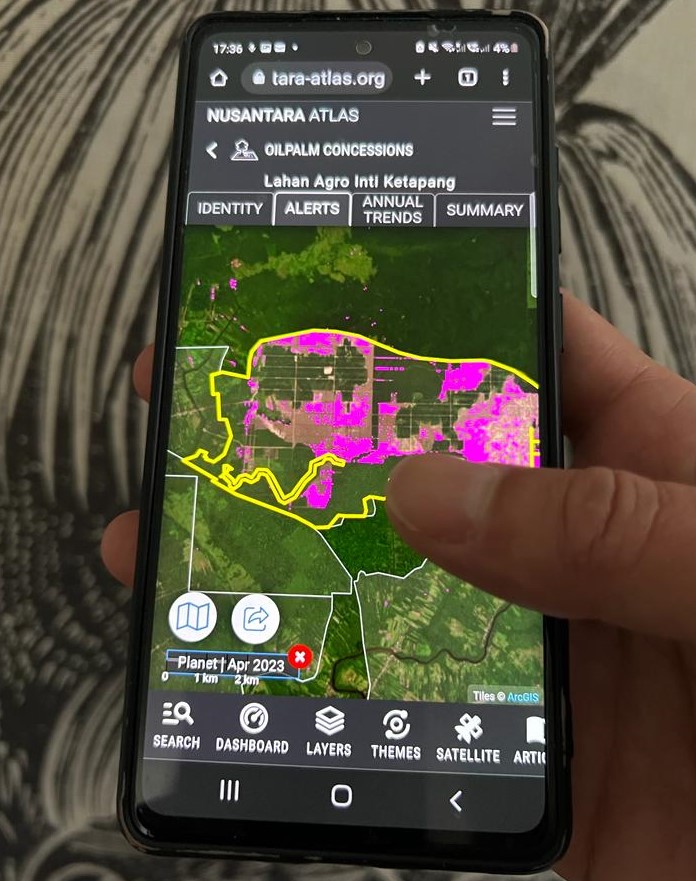 Nusantara Atlas is coming to smartphones, and it's a game changer!
We've revamped the map interface specifically for mobile devices, improving user experience. This means more people can access it since almost everyone has a phone these days. With Nusantara Atlas on your phone, you'll have a comprehensive view of landscapes right at your fingertips and will be able to track deforestation and fires historically and in near-real time on the fly.
The mobile version includes consolidated deforestation alerts and fire alerts providing a clear estimate of forest area loss and fire hotspots. So, Indigenous communities will have more power to manage their forest resources and fight deforestation.
Nusantara Atlas features a dashboard that seamlessly links deforestation and fire alerts with various key land-use components, including palm oil, pulpwood, mining concessions, palm oil mills, protected areas, and administrative boundaries, all the way down to the village level. This invaluable functionality empowers anyone to quickly pinpoint the companies involved in forest clearance, as well as palm oil mills, protected areas, districts, and municipalities affected by deforestation and fires.
We've also taken the time-lapse creator to the next level, enhancing satellite animations with a frame editing tool. The Time Lapse animation generator, highly favoured by NGOs and journalists, has become a go-to resource for illustrating deforestation cases. However, we recognized the need for cleaner animations and addressed it head-on.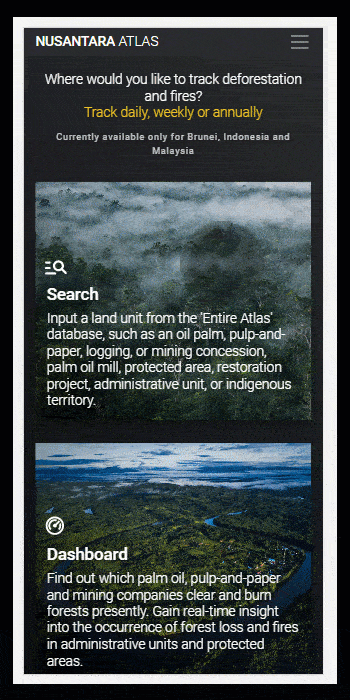 Introducing the time-lapse editor—a powerful addition that enables users to handpick and eliminate unwanted frames. Now, you have full control over your animated gif output. Say goodbye to cloudy frames as you effortlessly select and remove them before downloading the final animation. This new functionality ensures a seamless and polished result, empowering you to create visually stunning narratives of deforestation incidents.
Plus, Atlas now has consolidated concessions for oil palm and pul-and-paper, has added 2198 palm oil mills worldwide, and is filled with high-quality, georeferenced stories. In addition, it has been expanded to include the entire country of Malaysia.
Experience Nusantara Atlas on your phone. it is free. It's time to empower communities, protect forests, and take action against deforestation.