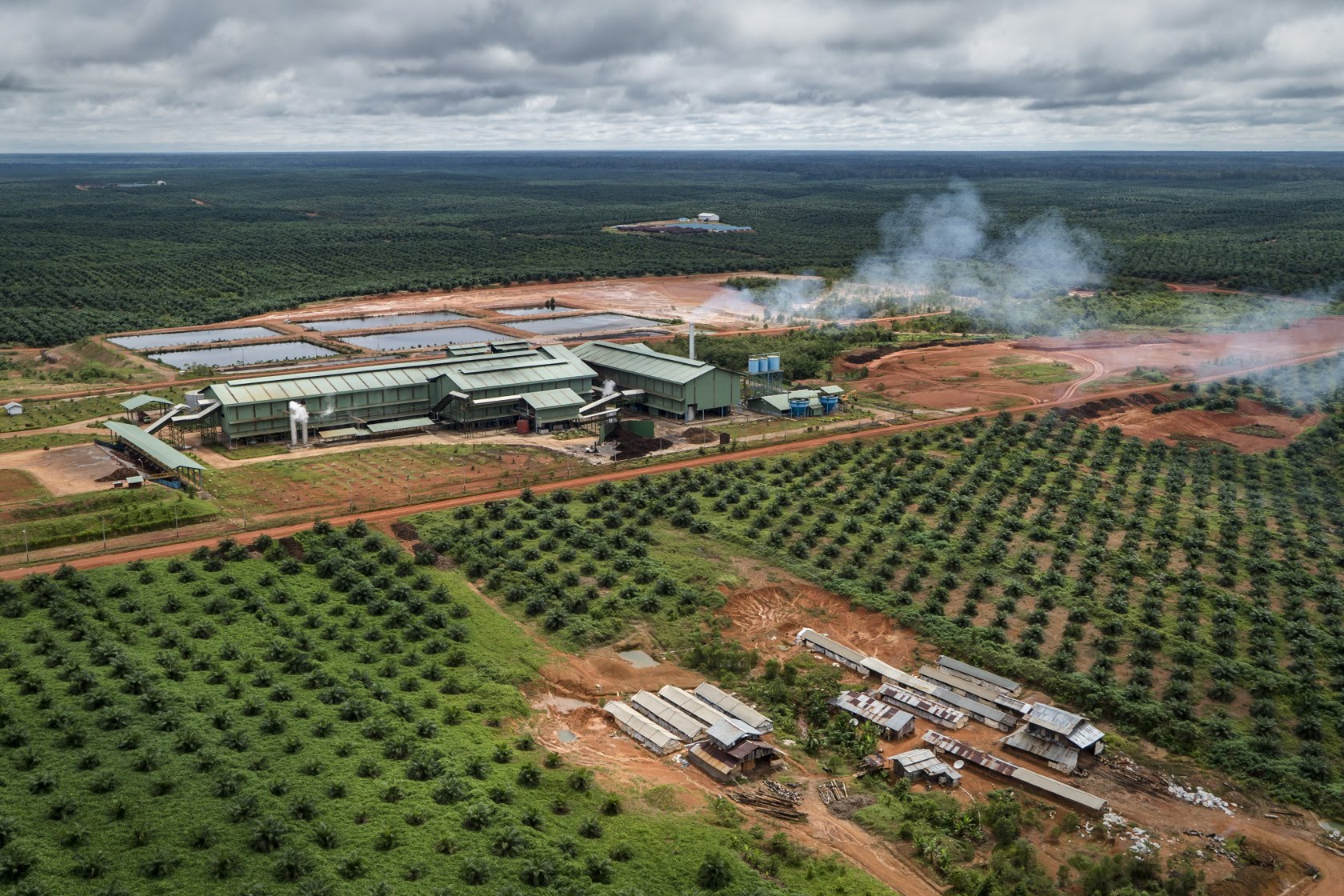 Palm oil-driven deforestation in Indonesia keeps slowing in 2022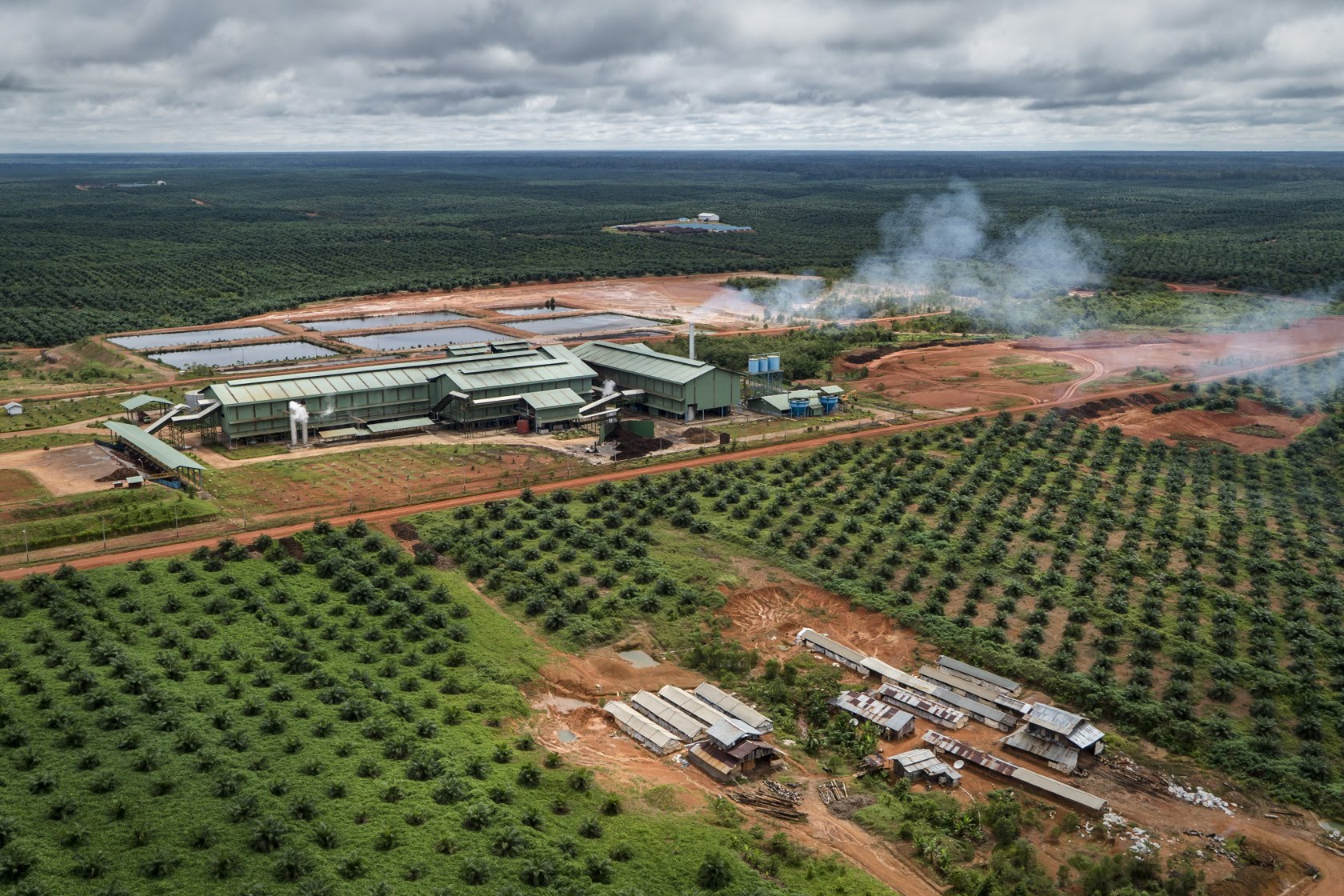 For two decades, deforestation rates in Indonesia were linked to the price of crude palm oil.
Historically, a price increase of 1 per cent was associated with a 1.08 per cent increase in new industrial oil palm plantations and a 0.68 per cent increase in forest loss.
But, the link between prices and deforestation in Indonesia was broken in 2021 and this trend appears to continue in 2022.
The year 2022 is on track to record Indonesia's lowest palm-oil-driven deforestation. Analysis by TheTreeMap, conducted using Sentinel-2 and Planet/NICFI satellite imagery, reveals that industrial plantations expanded by nearly 27,000 hectares and cleared just 10,212 hectares of 'primary' forest during the first seven months of 2022.
In 2021, palm oil-driven deforestation slowed to a 20-year low despite rapidly rising prices of crude palm oil. Companies expanded plantations by 86,000 ha and converted 15,540 hectares of forest.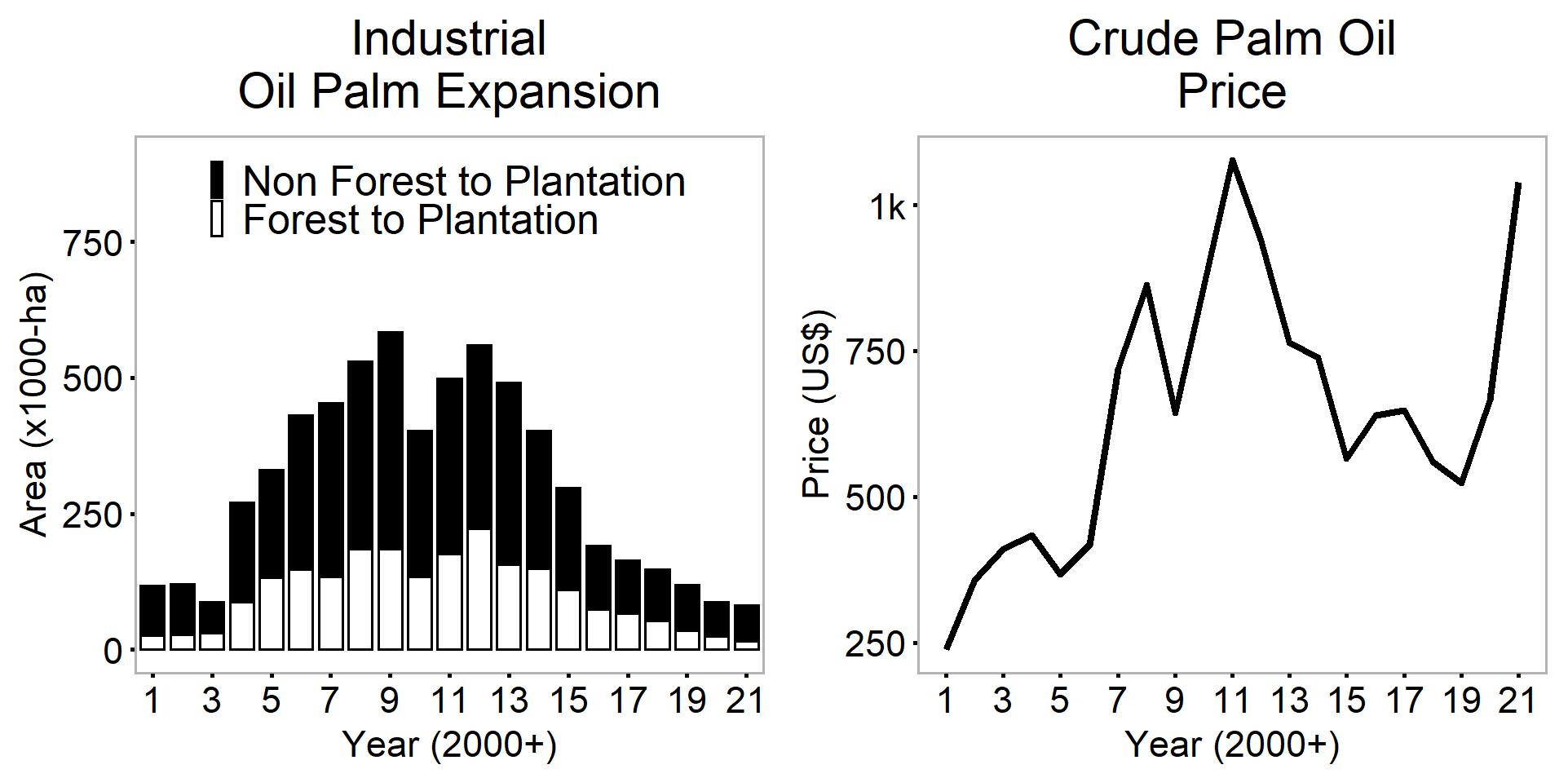 Indonesia produces about 50 per cent of all palm oil worldwide. This oil is used in many of the packaged products found in supermarkets, including ready meals, baked goods, chocolate, cosmetics, and shampoo. It is also used as animal feed and – increasingly –as a biofuel.
Commentators worried that Russia's invasion of Ukraine would spur an increase in palm oil-driven deforestation because the world would turn to palm oil to replace sunflower oil and push prices even higher.
In 2022, prices of CPO continued to rise, and in April reached an all-time high of USD 1,700 per ton of CPO, surpassing the previous record of 1,200 in February 2011.
The recent spike in palm oil prices has not, however, been accompanied by an expansion of new palm oil plantations, a cause for cautious optimism.
The decrease in plantation expansion is likely the result of several factors. It is partly due to government efforts to regulate the expansion of plantations into forested areas. Land and labour are becoming harder to source and sustain, while higher costs of fertilizers and crude oil partially offset prices. Attention from non-governmental organizations and journalists, pressure from consumers and consumer nations, and shifting expansion into other regions of the world may all have constrained the expansion of plantations. Indonesia's recent short ban on the export of palm oil in an effort to lower the price of cooking oil at home impacted producers' confidence. It is also possible that we don't see any expansion yet because producers consider the recent price hike temporary.
This analysis shows grounds for "cautious optimism" about progress in slowing deforestation in Indonesia, but "much work remains to be done to ensure a future for Indonesia's forest.
Decades of forest conversion and peatland draining for palm oil and other plantations have turned vast areas of land into fire-prone degraded ecosystems. Fires on peatlands, in particular, are a cause of major national and international concern, because of the large greenhouse gas and toxic smoke emissions, and the negative impact on wildlife, human health, transport, tourism, and economic activity in the Southeast Asian region.
Although the negative impacts of deforestation are increasingly felt, many companies still choose to convert forests and protected peatlands into plantations (Tables 1 and 2). They cleared an estimated 4,400 hectares of peatlands during the first seven months of 2022, including 2,200 hectares of peat-swamp forest, often important orangutan habitat. Large fires in protected peatlands connected to palm oil expansion are still occurring. Some companies are disregarding the law by clearing the ancestral territories of indigenous Peoples despite their permits having been revoked.
Nevertheless, the slowdown in expansion offers a chance for the Indonesian government and other stakeholders to work together to tackle these new illegal oil palm plantations. We must collectively invest in encouraging sustainable practices that best serve the environment for future generations.
Table 1. List of companies clearing forests in 2022. Click 'View in Atlas' to view the evidence with satellite imagery. This table only shows clearings >100 ha.
Table 2. List of companies clearing peatlands in 2022. Click 'View in Atlas' to view the evidence with satellite imagery. This table only shows clearings >100 ha.
TheTreeMap endeavors to protect tropical forests through scientific research and advanced monitoring platforms. We are cartographers, remote sensing engineers, software developers, and field investigators. We empower civil society with the tools to detect deforestation in real-time and ensure what happens on the ground is fair, transparent, and democratic. We build systems that check the deforestation footprint of agribusinesses in tropical forests to ensure sustainable production. Our work is based on the premise that no one wants food and other products to be the cause of forest destruction.